Training and Workshops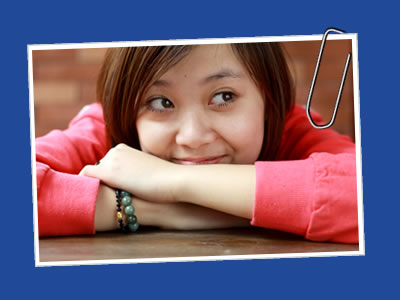 We run a range of courses throughout Hong Kong for practitioners, educators, parents and students. Please contact us to discuss your individual requirements and professional development needs, all of our training can be adapted to suit your requirements.
The following is a list of training we have delivered in the previous years:-
Educators and Practitioners
Motivational Interviewing techniques to increase student motivation and decrease procrastination
Learning to Protect L2P (NSPCC) training to train school staff in recognising and responding to child abuse
Communication skills for performance management
Beyond Blue – mental health training aimed at raising awareness of mental health issues in young people and how to intervene supportively
Brief counselling for young people
Developing emotional literacy in children
Parents
Cyber savvy Parents – what parents need to know in order to protect
How to talk so kids will listen and listen so kids will talk (6 week program)
Surviving adolescence from the parents perspective
Dealing with transition
Shall We Talk – A series of workshops (3 sessions program) focused on stress management, emotion regulation and effective communication to help parents develop harmonious family relationships and support them in nurturing their children
Students
Leadership training for student leaders
Stress Management workshops – Taming the Invisible Tiger
Sleep and Wellbeing workshops
Relationship training
Survival skills for University – Street Wise & Street Smart
Peers Always Listen Service (PALS)
Peer Support Training (PS)
What young people say!
The peer support training we did was just...Amazing. When I started, I thought it would be quite a science, learning what to say to people in certain situations, which I suppose there was elements of, but it was far more about developing people's natural ability to listen and to be empathetic. I certainly learned far more about myself than I expected to, and gained a confidence in situations that would have made me cry and stick my head in the sand before. The course is one of the most rewarding things I've ever done with my life. I would heartily recommend it to anyone interested in being a good listener, and helping out their friends.
(Alex)
Peer support. Two simple words given to something that's not simple at all. Starting all of the training, the first thing that hit me was the big book I was given (figuratively, and literally!). Wow, is it really that thick you think? Well it might seem so, but reading it, it's like a cookie - looks hard, but it's full of sweet sugary goodness, which is something very true about peer support. Thinking of all the things I've gained makes the course seem more than worthwhile because now, I can finally understand people (for a workaholic who associates with books, this is one major leap forward!). As fun as the training can be, there's also a serious side which I think, like the fun side, is just as, if not more rewarding. We learn to help people, and the knowledge of knowing you're capable of actively helping somebody is amazing. I'd recommend this to anybody who's willing help another. In summary, peer support is "knock-your-socks-off-awesome".
(Chris)